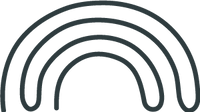 Bring Plans & Paper to Life
Designed by founder Anna Nguyen, our collections of planner stickers, overlay tapes, and washi tapes are here to make creative dreams reality. Blissful colors and tidy tapes change with the seasons to inspire you year-round.
Collections we're obsessed with…
Fall Collections
Perfectly paired tapes and polaroid stickers make a great gift this season (for you or a lucky friend). New releases and restocks weekly.
SHOP FALL PRODUCTS
Designs that Stick
Introducing new sticker collections! These gorgeous designs are hard to resist and easy to love.
shop stickers
All Tape Collections
Mix and match, layer over or under. Tapes create a beautiful look that's uniquely you.
Shop all tape collections
What are Overlay Tapes?
Overlay tapes are translucent tapes that you can write on top of or lay over text. We offer them in two different versions. Sticker tapes come on strips of removable sticker paper, while perforated tapes have pre-cut lines. Rip perforated tapes along the lines for a clean tear. 
Some of our favorite things about overlay tapes are:

• They're great for journals or planners because you can write over them! We recommend using permanent pens and markers.
• You can layer them with other stickers to create unique designs.
• They're removable, so you can peel and reposition them without ripping up your paper.
• We offer sticker tapes in normal and blackout style. Blackout styles show up vibrantly on dark-colored papers.
• They're a perfect foundation for all the color schemes and aesthetics you're inspired to create.
About the Artist
A free-spirited rebel at heart, Anna Nguyen founded Narrative Hues with a passion and a plan: to create her own path despite obstacles and expectations. Overlay tapes and stationery made Anna's story happen. She shares her creations in hopes they'll do the same for you.
Our Story Began to Help You Share Yours
One boba shop napkin and a rainbow of possibilities.
Customers say the sweetest things…
Super fast delivery and all items packaged with great care. Love all her products!!

Marilyn P.
I have not met any shop like Anna's! Her tapes are one of a KIND! Amazing quality & so much in the roll that it will last a long time. Thank you for being so CREATIVE with coming out with these overlay tapes that NO SHOP has done!

Caroline S.
I love the versatility of these color swatches, from adding a highlight to accenting my spreads! Each new color swatch is beautiful and inspires me to get creative with them.

Sam H.